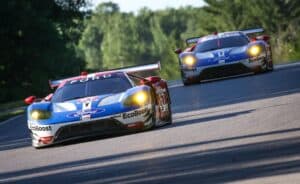 Canadian Tire Motorsport Park (CTMP) is the leading racing and automotive performance facility in Canada.  Located in North Clarington, this event centre celebrates its 60th Birthday in 2023.
The original facility, named Mosport Park, was built in 1961 – a world-class professional racing circuit that attracted major international races to the Toronto area. It was, and still is, sited on more than 900 acres of beautiful rolling hills in the heart of Ontario's Durham Region, just an hour's drive from downtown Toronto. Mosport hosted the first-ever Formula One Canadian Grand Prix in 1967, and over the years it's been on the schedules of most major international series, including Can-Am, Trans-Am, Formula 5000, IMSA, Indy Car, and World Sports Car Championship.
CTMP is a state-of-the-art complex which also features a spectacular 23,000-square-foot Event Centre that overlooks the Grand Prix Circuit, and provides a panoramic view down to Lake Ontario.