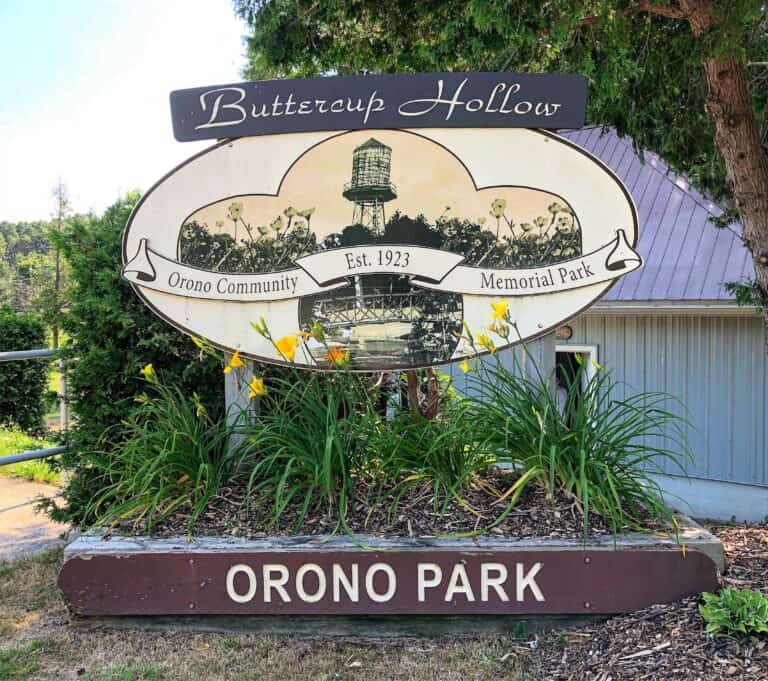 Buttercup Hollow Park turns 100 this year and it will be a birthday party to remember.  Buttercup Hollow Park as it is affectionally known is formally known as "Orono Community Memorial Park" and was established in 1923. 
The park boasts many amenities including;
Playground for ages 2 to 12 years
Splash pad
Courts: Tennis and Pickleball
Diamonds: 1 softball diamond with lights
Orono Skateboard Park
Washroom available
Parking
Numerous picnic tables around the park
Mobility device charging station (outdoor – near splash pad)
Outdoor Pool
June 29th was declared by council as "Buttercup Hollow Day" 10 years ago.  Our park is an always busy gem that is enjoyed by locals and by many visitors from out of town who find it an appealing way to spend a sunny summer day.
Plans for Buttercup Hollow Parks 100th Anniversary celebration are in the planning stages right now so check back soon to find out how we will make this a day to remember.